Author Norman Mailer Dies at 84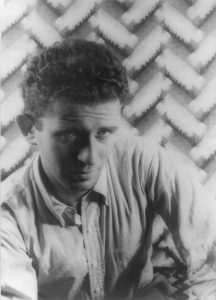 Author Norman Mailer has died of acute renal failure in New York at the age of 84.
In 2005, Mailer underwent heart bypass surgery. Last month, he was admitted to Mount Sinai Hospital in New York with acute respiratory problems and underwent lung surgery.
Mailer's first novel was 1948's The Naked and the Dead, which the Modern Library hailed as one of the one hundred best novels in the English language. It was based on Mailer's experiences in WWII.
His other novels include Barbary Shore, The Deer Park, An American Dream, The Executioner's Song, Harlot's Ghost, and The Gospel According to the Son. His last work of fiction, published in 2007, was The Castle in the Forest.
His non-fiction books include The White Negro, Cannibals and Christians, The Armies of the Night, The Prisoner of Sex, Marilyn: A Biography, Portrait of Picasso as a Young Man, Oswald's Tale: An American Mystery, The Spooky Art: Some Thoughts on Writing, and his last non-fiction book, The Big Empty: Dialogues on Politics, Sex, God, Boxing, Morality, Myth, Poker and Bad Conscience in America.
Mailer was one of the founders of the Village Voice and became well-known for his essays and book reviews.
He received two Pulitzer Prizes and a National Book Award.