Deborah Kerr Dies of Parkinson's Disease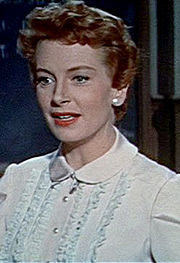 Actress Deborah Kerr has died at the age of 86 from complications of Parkinson's disease. The Scottish actress starred in many beloved movies, including From Here to Eternity, An Affair to Remember, and The King and I.
She was nominated for an Academy Award for Best Actress six times but never won, though she was given an Academy Honorary Award in 1994. She won the Best Actress Golden Globe for her role in The King and I alongside Yul Brynner.
She was married twice, first to Anthony Bartley with whom she had two daughters, and second to writer Peter Viertel with whom she had a stepdaughter.
In 2002, at the age of 81, she announced that she was suffering with Parkinson's disease. Her doctors claimed that the amount of supportive mail from fans after the announcement slowed down the progress of her disease.
Husband Peter Viertel said at the time, "It's meant a great deal to her. The letters have cheered her up immensely. She still needs a nurse, but she's able to get out of the apartment and go for a walk. She's a lot more alert."
Other celebrities who have suffered from Parkinson's disease include Michael J. Fox, Vincent Price, Michael Redgrave, Mohammed Ali, Billy Graham, Adolf Hitler, Salvador Dalí, and Janet Reno.
Though it is not considered fatal in and of itself, as it progresses it can often lead to life-threatening complications.