Delta Burke on Depression and Hoarding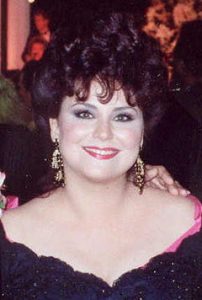 Delta Burke has been refreshingly candid over the years about her struggle with depression, hoarding and OCD. Her openness as one of the first famous women to talk about depression has inspired a lot of people to talk about it.
She told ABC NEWS that an incident in her Designing Women days in which she had contemplated suicide is what led her to seek treatment. She was diagnosed with depression and put on medication for the first time.
In 2008, she checked herself into a psychiatric ward for the treatment of hoarding, OCD, and depression. The actress did an interview with TMZ in which she explained that her meds weren't working and she needed help getting them sorted out.
"I've been here a week. I came in because I was on so many medications and they just weren't working, and I knew I needed to get my meds worked out, and that's a very long, tedious procedure … Even if you're just on one or two. I'm on five. We were thinking that maybe I hadn't been properly diagnosed. Because some of these meds, it didn't seem like they were working."
In addition to being open about her depression, she has also been quite candid about her problem with hoarding. Hoarding is a subject that many people don't want to talk about but in true Delta Burke style she is quite honest about it. She told Entertainment Tonight:
"I know it's a problem. At one time I had 27 storage units. I don't have a big enough house! My mom had it, it's my mother's fault! She saved the diaper I came home from the hospital in!"
Burke has been married to actor Gerald McRaney since 1989 and she says he's been incredibly supportive throughout the years. She told the Daily Mail in 2014:
"Mac loves me no matter what. He loved me when I got as big as a house. He loved me when I was a blonde. He didn't tell me he hated it until I went back to brunette. He has loved me through my up times and my down times. He still thinks my body looks great, and I can certifiably tell you it does not!"