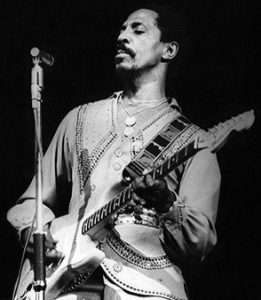 Ike Turner has died in San Diego at the age of 76. There was no cause of death reported.
Turner's legendary marriage to singer Tina Turner ended in 1978. Tina, whose real name was Anna Mae Bullock, accused Ike of spousal abuse. Ike wrote in his 2001 autobiography, "Sure, I've slapped Tina. There have been times when I punched her to the ground without thinking. But I never beat her."
Turner is credited with making the first rock and roll record in 1951, called "Rocket 88."
He battled drugs for years and went to jail in 1989 on drug-related charges. He served 17 months in prison. While he was in prison, he was inducted into the Rock and Roll Hall of Fame. Tina Turner accepted the honor on his behalf.
A representative for Tina Turner issued the following statement to TMZ: "Tina is aware that Ike passed away earlier today. She has not had any contact with him in 35 years. No further comment will be made."
Ike once said: "Either accept people for what they are, or don't. So, in other words, man, if people don't know me, I think they do themself an injustice. Because, as a whole, I think I'm a good person."