Jaws Star Roy Scheider Dies at 75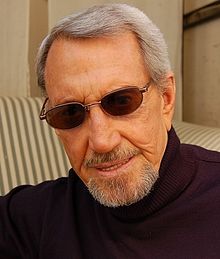 Actor Roy Scheider has died at the age of 75 after a three year battle with multiple myeloma, a cancer of the blood plasma cells.
He went into partial remission in 2005 after a bone marrow transplant. His wife, Brenda Siemer, says he died on Sunday of complications from a staph infection while undergoing treatment at the Myeloma Institute for Research and Therapy at the University of Arkansas.
Scheider was one of the most popular and acclaimed actors of the 1970s. His most well known role was as police chief Martin Brody in Jaws.
He also starred in Bob Fosse's masterpiece including All That Jazz.
His other films include Klute, Marathon Man, and The French Connection, for which he was nominated for a Best Supporting Actor Academy Award.