Quiet Riot Lead Singer Kevin Dubrow Dies from Cocaine Overdose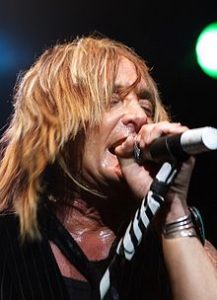 Kevin Dubrow, 52, lead singer of heavy metal band Quiet Riot, was found dead in his Las Vegas home on November 25, 2007. The cause of death has been determined to be an accidental cocaine overdose. It is believed that the actual date of his death was November 19th but he was not found until the 25th.
Quiet Riot drummer Frank Banali released a statement on his website: "I can't even find words to say. Please respect my privacy as I mourn the passing and honor the memory of my dearest friend Kevin DuBrow."
Quiet Riot were instrumental in establishing the glam metal scene in the 1980s and their first album Metal Health was the first metal album to reach #1 on the Billboard charts.
The band gained popularity in 1983 after their cover of Slade's 1973 song "Cum on Feel the Noize" from their album Metal Health topped the charts.
The band's last album, Rehab, came out in 2006.