Sarah Michelle Gellar Talks About Postpartum Depression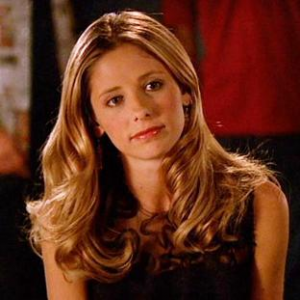 Postpartum depression is not something that's easy for many mothers to talk about. When celebrities talk about it, it can really help new moms who are suffering to realize they are not alone and encourage them to seek help and support.
Sarah Michelle Gellar of Buffy the Vampire Slayer fame recently opened up about her struggle with postpartum depression on her Instagram page. She talked about having postpartum depression after her first baby was born and how she made it through by getting help. She also talks about the issue of getting postpartum depression covered by healthcare and asks people to get in touch with their representatives to encourage them to support this cause.
Another celebrity who has been open about her struggle with postpartum depression is Brooke Shields. In 2006, she published a book called "Down Came the Rain: My Journey Through Postpartum Depression" that details her struggle with postpartum depression after the 2003 birth of her daughter Rowan.
She was famously criticized by Scientologist Tom Cruise for using antidepressants to deal with her postpartum depression.
Whatever you might think about celebrities or celebrity culture, the fact is that when they are open and honest about their physical and mental health struggles, the public benefits by having a dialogue opened about things that are often not talked about in public. If Sarah Michelle Gellar and Brooke Shields can talk about struggling with postpartum depression, then it might make it easier for a woman dealing with it on her own to reach out to her family, friends, and doctors.