William F. Buckley, Jr. Dead at 82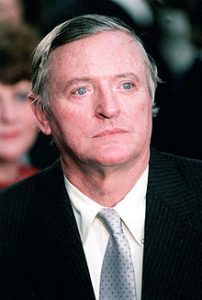 Conservative writer and commentator William F. Buckley, Jr. died on Wednesday at the age of 82 while working in his study in Stamford, Connecticut. He had been suffering with emphysema and diabetes.
In 1945 Buckley enrolled at Yale University where he became a member of the infamous secret society, Skull and Bones. A year after graduation, he was recruited into the CIA, in which he reportedly served for less than a year. In 1955, he founded the conservative National Review. From 1966 to 1999 he hosted the PBS show Firing Line. Throughout his career, he published many works of fiction and non-fiction.
His wife Pat Buckley died last year. They had one son, writer and satirist Christopher Buckley.