10 Cool Breakfast Prep Tools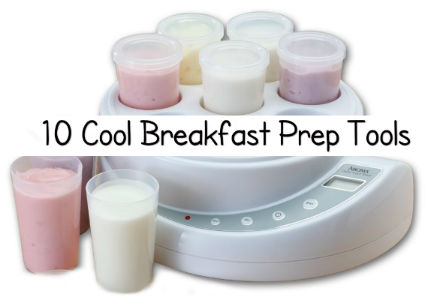 People spend less money and preparation time on breakfast than they do on dinner and between as many as 40% of Americans didn't even eat breakfast today.
Researchers have concluded time and again that eating within 90 minutes of waking up helps rev up your metabolism and improves your body's ability to function. Have you ever heard a better reason to eat raspberry stuffed low carb pancakes? Perhaps you or a friend could use a great new breakfast gadget to help keep the morning meal interesting.
We do a big salute to creatively breaking the fast with the following 10 cool breakfast prep tools: