10 Fruits and Vegetables High in Folic Acid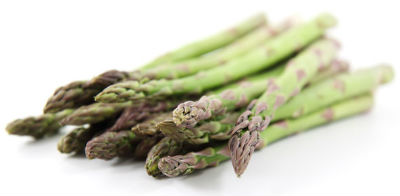 Folic acid, or folate, is an important nutrient available in many popular fruits and vegetables. For a healthy pregnancy or well supplied nervous system, try these high folate foods. Here are 10 fruits and vegetables high in folic acid.
Lentils
Lentils contain 358 mcg of folate per cup or 90% of the RDA.
Pinto Beans
Pinto beans contain 294 mcg per cup or 74% of the RDA.
Garbanzo Beans
Garbanzo beans contain 282 mcg per cup or 71% of the RDA.
Asparagus
Asparagus contains 268 mcg per cup or 68% of the RDA.
Spinach
Spinach contains 263 mcg per cup or 66% of the RDA.
Collard Greens
Collard greens contain 177 mcg per cup or 44% of the RDA.
Broccoli
Broccoli contains 168.4 mcg per cup or 42% of the RDA
Beets
Beets contain 136 mcg per cup or 34% of the RDA.
Orange Juice
Fresh orange juice contains 74.4 mcg per cup or 19% of the RDA
Papaya
Papaya contains 53 mcg per cup or 13% of the RDA