12 Foods Rich in Lutein and Zeaxanthin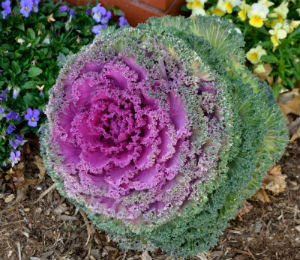 Lutein and zeaxanthin are antioxidants which have shown promise in promoting eye health. Due to the need for more research, there is not an RDA for lutein. However, current science suggests that you can get the eye protecting health benefits of lutein by consuming 6,000 – 10,000 mcg per day. Here are 12 foods rich in lutein and zeaxanthin.
Kale
Kale contains 23,720 mcg of lutein and zeaxanthin per cup.
Spinach
Spinach contains 20,350 mcg per cup.
Swiss Chard
Swiss chard contains19,276 mcg per cup.
Collard Greens
Collard greens contain 14,619 mcg per cup.
Turnip Greens
Turnip greens contain 12,154 mcg per cup.
Squash
Winter Squash contains 2,756 mcg per cup.
Romaine lettuce
Romaine lettuce contains 2,589 mcg per 2 cup serving.
Broccoli
Broccoli contains 1,685 mcg per cup.
Carrots
Carrots contain 1,072 mcg per cup.
Artichoke
Artichokes contain about 780 mcg per cup.
Tomatoes
Tomatoes contain 221 mcg per cup.
Eggs
Eggs contain 191 mcg per large egg.