15 Non Dairy Foods High in Calcium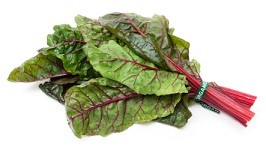 Contrary to popular belief, you don't need to drink your milk in order to get your calcium.
The government recommendation for adults ages 19-50 is 1000 mg of calcium per day. One cup of milk has 296 mg, but there are plenty of reasons you might not to drink milk, from personal preference to medical reasons.
Here are 15 foods high in calcium that don't come from a cow:
Sesame Seeds
A quarter cup of sesame seeds has 351 mg calcium.
Spinach
A cup of boiled spinach has 245 mg.
Collard Greens
A cup of boiled collard greens has 266 mg.
Blackstrap Molasses
One tablespoon has about 137 mg.
Kelp
One cup of raw kelp has 136 mg.
Tahini
Two tablespoons of raw tahini (sesame seed butter) have 126 mg.
Broccoli
Two cups of boiled broccoli have 124 mg.
Swiss Chard
One cup of boiled chard has 102 mg.
Kale
One cup of boiled kale has 94 mg.
Brazil Nuts
Two ounces of Brazil nuts (12 nuts) have 90 mg.
Celery
Two cups of raw celery have 81 mg.
Almonds
One ounce of almonds (23 nuts) has 75 mg.
Papaya
One medium papaya has 73 mg.
Flax Seeds
Two tablespoons of flax seeds have 52 mg.
Oranges
One medium orange has 52 mg.
As you can see, eating a varied diet rich in dark leafy greens, fruit, nuts, and seeds will give you plenty of calcium and you'll get so many other health benefits from these foods as well.