3 Best Astaxanthin Supplements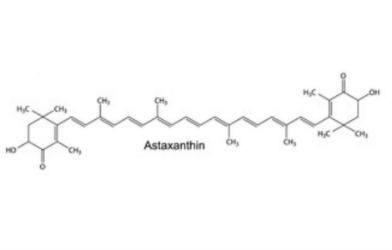 Research has found that maintaining high levels of the phytonutrient astaxanthin in the body may have many health benefits, including cancer prevention, anti-inflammatory properties, cardiovascular protection, eye health, reproductive health, digestive health, and more.
Here's our list of the 3 best astaxanthin supplements on Amazon based on quality of the product and user reviews:

1.
Natural Astaxanthin GOLD
First on our list is Natural Astaxanthin GOLD
. We like it because it is not only made in the USA but is also processed and extracted in the USA from Hawaiian microalgae, contains no titanium dioxide, silica, or stearates, and is GMO-free. It's also free of milk, eggs, gluten, yeast, wheat, peanuts. We also like that the majority of reviewers give it five stars and it doesn't have any one or two star reviews.
Reviewers say: "amazing pain relief," "lower inflammation in my joints," "a natural product," "feel absolutely great," "shoulder pain is gone," "results are undeniable," and "love this company."

2.
Nutrex Hawaii BioAstin Natural Astaxanthin
Next on the list is Nutrex Hawaii BioAstin Natural Astaxanthin
. It is GMO-free and free of corn, wheat, yeast, gluten, and lactose.
Reviewers say: "very impressed," "won't be without it," "works for me," "rapid results," "more energy," "clearer thinking," "more energy," and "pain is gone."

3.
Source Naturals Astaxanthin
Source Naturals Astaxanthin
is another popular astaxanthin supplement from a reputable company. It doesn't have as many reviews as the first two on our list but the reviews it does have are positive.
Reviewers say: "finally something that helps," "skin is clearer," "helped reduce the pain," and "get sick less."