6 Health Benefits of Alpha Lipoic Acid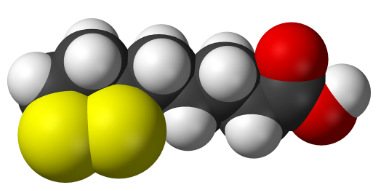 Alpha lipoic acid is a compound found in every cell of the body. It is essential to the body's basic function because it converts glucose into energy. A powerful antioxidant, it is commonly found in broccoli, liver, yeast, spinach and potatoes but is most commonly consumed as a supplement.
Here are 6 health benefits of alpha lipoic acid.
Improved Antioxidant Activity
Considered a powerful antioxidant by many, alpha lipoic acid can actually improve the effects of other antioxidants (such as vitamin C and E) in your body because it is able to reuse and regenerate them, giving you more benefit from each one. Antioxidants are important for preventing many types of health conditions, including cancer and heart disease.
Fat and Water Soluble
Most antioxidants are soluble in either water or fat, but not both. The advantage to alpha lipoic acid is that it can actually be dissolved in both water and fat, which means that it can effectively reduce free radical activity in more areas of the body.
Cancer Prevention
Consuming higher amounts of antioxidants is an effective way to reduce free radical activity within the body. Many types of cancer can be prevented when alpha lipoic acid is available within the body, including pancreatic cancer and liver cancer. However, more scientific studies are needed to prove the specific benefits that it may provide.
Heart Health
Alpha lipoic acid can help to prevent heart disease. It is believed to reduce cholesterol levels and balance blood pressure levels.
Diabetic Benefits
Taking alpha lipoic acid with meals may be an effective way to reduce blood sugar levels. Additionally, it has been found that it may help to reduce the nerve damage that can occur with diabetes.
Skin Health
Alpha lipoic acid is often touted by marketers as a great way to improve your skin from the inside out. Taken internally, it is believed to reduce acne, improve the appearance of wrinkles, and keep skin youthful and resilient. It can also be applied topically to affected areas in order to treat specific skin conditions.