7 Best Turmeric Supplements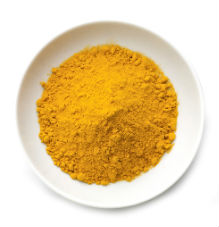 Yesterday I published a list of the 6 best rated turmeric powders according to Amazon.com reviewers. Today we're doing the same thing with turmeric supplements.
Choosing a brand of supplements can be daunting. Do you go for quality, price, brand recognition, or all of the above? Here are the 7 best turmeric supplements according to reviews on Amazon.
1. Turmeric Curcumin GOLD


The #1 rated turmeric supplement on Amazon is Turmeric Curcumin GOLD
. Reviewers like that it has 95% curcuminoids, good bioavailability, is made in the USA, and is free of artificial ingredients, additives, and preservatives. Many people say the product has helped the condition for which they are taking it.
2. Jarrow Forumulas Curcumin 95


In second place but a close tie is Jarrow Formulas Curcumin 95
, which contains 95% curcuminoids in an 18:1 extract of the antioxidants found in turmeric root.
Reviewers say that it helps with complaints like arthritis, heartburn, and inflammation. One concern that some reviewers have about this brand is that it doesn't contain any ingredients such as piperine (black pepper) to increase the absorption of the curcumin. Therefore, some reviewers (and I agree) suggest taking these with food containing black pepper to increase absorption.
3. Swanson Premium Tumeric


Third on the list are the most affordable of the bunch, Swanson Premium Turmeric
, at only $4.95 for 100 750 mg capsules. Many people say that it works well for them. However, one person expressed concern that there doesn't seem to be much information about what's in these or what percentage of curcuminoids they contain. However, Swanson vitamins is a well established and trusted company so people feel comfortable buying their products.
4. New Chapter Turmericforce


New Chapter Turmericforce
is the brand I currently take. I've been a big fan of this company for years. I love that their supplements, including Turmericforce, contain the whole spectrum of the plant's compounds and not just one or two compounds. One softgel contains 17,520 mg of turmeric in a full spectrum ratio of 43.8:1. I also love that they use chemical-free methods of extraction and glass bottles instead of plastic.
Several reviewers say it has done wonders for them. One person who was taking several Advil per day for pain says after three months of taking Turmericforce that she has not had to "take a single Advil for pain." Another person said that it works on her joint pain and if she stops taking it for a few days her joints begin to hurt again.

5. Solaray Turmeric Root Extract


Coming in fifth is Solaray Turmeric Root Extract
, another economical choice. Each capsule contains 300 mg of turmeric but it is not clear from the description what else the capsules contain, what type of capsules they are, what percentage of curcuminoids they have, or anything else.
The few reviewers of the product seem to like it, but there is nothing in their comments that especially stands out.
6. Doctor's Best Curcumin with BioPerine


Doctor's Best Curcumin w/ Bioperine
gets rave reviews on Amazon by people who say it has improved their health dramatically. People like that it contains piperine, which makes the curcuminoids more bioavailable.
I noticed that reviewers of this one seem genuinely excited and exuberant over their results. One person writes that it "really, truly, honestly works" and that her swelling is "almost gone entirely." Another writes that it has "done wonders" in controlling her eczema.
7. Source Naturals Turmeric Extract


The final one on our list is Source Naturals Turmeric Extract
. While it does not have very many reviews, most of those reviewing it said it has helped their condition.
One person says that their shoulder pain is completely gone after taking it for two months. Another person who has been taking it for a year says, simply, "Good brand, good stuff."