8 Foods Rich in Biotin (B7)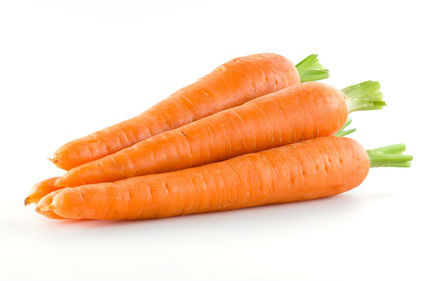 Biotin (B7) is important for the processing of sugars, fats and amino acids. It is also known as the "hair vitamin" and is beneficial for hair growth. There is not an official RDA for biotin but research suggests that 30 mcg per day is an appropriate amount for the average adult.
Eggs are traditionally recognized as a good source of biotin but there is a molecule in egg whites which prevents the absorption of the vitamin from the egg yolk.
Here are 8 foods rich in biotin.
Peanuts
Shelled peanuts contain about 100 mg of biotin per cup.
Almonds
Almonds contain about 90 mcg per cup.
Chocolate
Semi-sweet chocolate contains about 32 mcg per 100 gram bar.
Swiss Chard
Swiss chard contains about 10.5 mcg per cup.
Tomatoes
Tomatoes contain about 7.5 mcg per cup.
Yogurt
Yogurt contains about 7.4 mcg per cup.
Eggs
Eggs contain 7-15 mcg per egg.
Carrots
Carrots contains about 6 mcg per cup.
Not getting enough biotin from food or want to take a bit extra for better hair health? Check out the 5 Best Biotin Supplements according to user reviews.