All Fresh Spinach to Be Avoided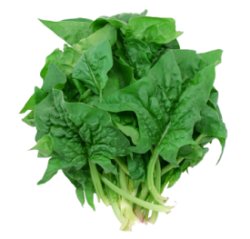 Tainted spinach has now sickened 109 people in 19 states with the E. coli bacteria and one person in Wisconsin has died.
The FDA previously stated that bagged spinach should be avoided but has now widened its advisory to include all fresh spinach.
"We want to make sure consumers are aware that they don't consume any of the fresh spinach. We don't know whether it came from the bag or another state. We just don't have the focus down that much yet."
The outbreak has been linked to Natural Selection Foods/Earthbound Farm, a California company. From the Earthbound Farm website:
Based on our work with the US Food & Drug Administration and the California Department of Health Services, we have confirmed that no organic products of any kind, including Earthbound Farm spinach or other products, have been linked to this outbreak at this time.

At this point in the investigation, all of the manufacturing codes taken from spinach packaging retained by patients are from packages of conventional (non-organic) spinach. However, the investigation is still underway.
Well, there is some good news in all of this. This is one time when you won't have to feel guilty about not "eating your spinach."
FDA to consumers: Don't eat ANY fresh spinach
Earthbound Farm