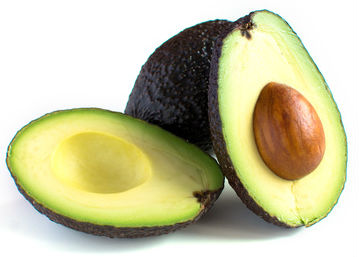 When your baby begins to wean and is interested in soft, solid foods it can be very overwhelming to determine which type of food is best for the child. According to the American Academy of Pediatrics, avocado is a great source of nutrition for babies because of its high nutritional content. Here's what you need to know about avocado for babies.
Soft Texture
When a baby is just learning how to chew, it is necessary to stick with soft foods in the beginning so that they don't choke. Avocados have a soft, smooth consistency and they can be mashed up easily, which makes them a great option for baby food.
Nutrient Dense Calories
Avocado contains higher levels of calories and nutrition than most other plant-based foods. You want to feed your growing child the most nutrient dense foods possible in order to be sure they are getting all of the calories, vitamins, and minerals that are needed to help them grow. Avocados contain folate, potassium, fiber, iron, vitamin E, as well as many other essential nutrients for a growing child.
Healthy Fats
When the baby's brain is growing it is necessary to provide a good source of unsaturated fats. The unsaturated fats in avocados are perfect to support the baby's developing brain and nervous system.
No Cooking Required
One good thing about avocados for babies is that you don't need to worry about cooking. Avocado is best served raw. Open up the avocado, smash up the meat, and feed it to the child plain. Or you may consider mixing it with other foods to change up the flavor. For example, many babies enjoy eating avocados mixed with applesauce.
No matter how you serve avocado to your baby, be sure that you are feeding them avocado on a regular basis. Eating avocados every day is a great way to promote the health of your baby.