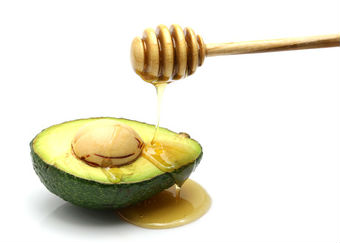 I've written about the benefits of avocado for hair in a separate article. Here's a recipe for an avocado mask for hair that works as a natural deep conditioner. It also contains raw honey and virgin coconut oil. A lot of recipes call for olive oil but I prefer coconut oil because it is ultra moisturizing and also has antibacterial and antifungal properties which is great for people with scalp psoriasis, dandruff, and other scalp issues. For the honey, try to use raw honey rather than the overly processed kind.
Do this mask several times per month for a soft, shiny, healthy head of hair that people will envy.
Ingredients
Flesh of one ripe avocado
1 tablespoon raw honey
2 tablespoons virgin coconut oil
Directions
Mash the avocado in a bowl until a paste is formed.
Add honey and coconut oil and mix.
Apply mixture to clean, towel-dried hair and leave on for 30 minutes.
Rinse out in warm water.