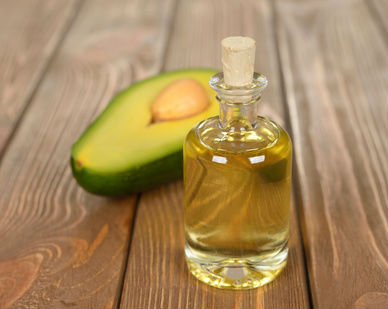 If you are looking for a natural way to improve the health of your hair, then you should consider avocado oil as a conditioning treatment.
Why Use Avocado Oil?
Damaged hair is a common problem and it often occurs as result of poor hair care habits, harsh chemical treatments such as dye and perms, and the use of heated styling equipment on a daily basis. If you are doing these damaging things on a regular basis, it is essential to take some proactive steps to prevent the hair from becoming dry, breaking, and falling out. One of the best treatments to protect hair from breakage is avocado oil.
Benefits of Avocado Oil for Hair
The reason that avocado oil is so good for your hair is because of several specific nutrients that it contains. Its essential fatty acids strengthen the hair and keep it moisturized, the vitamin E it contains also conditions and moisturizes, and the proteins in avocado oil can fortify your hair.
Avocado Oil Hair Uses
Applying avocado oil directly into your hair can keep the hair strong and beautiful, and it is also beneficial for the health of your scalp. If you are experiencing dandruff or scalp psoriasis, then avocado oil is a great treatment to get rid of the flakes. It is also beneficial to use as a natural sunscreen, because it helps to protect your hair and scalp from the harmful UV rays of the sun.
How to Apply the Oil to Your Hair
It might take a little bit of practice to get used to applying avocado oil to your hair. Wash and towel dry your hair, then simply put some oil into your hands and run your fingers through the hair. Focus on spreading the oil throughout your hair and also spend some time massaging your scalp with the oil. Once it is spread throughout your hair, cover your head and hair with plastic wrap and allow it to sit for 15 to 30 minutes. Next, wash your hair with a natural shampoo. You may need to wash it twice to get rid of the grease from the oil.