Avocado Slicer and Pitter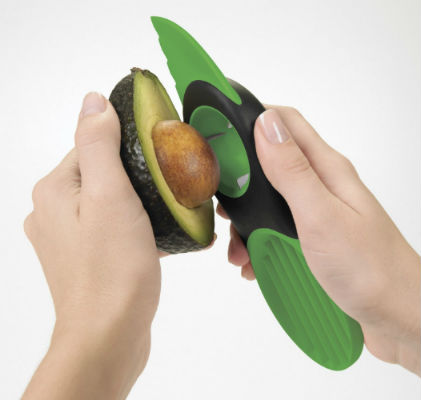 Slicing avocados isn't that hard but pitting them is, quite literally, the pits. I used to just shove my hand in there and yank it out but that's a messy method. Some people whack a knife into the pit and pull it out. I've tried that and can't seem to make it work.
There are a lot of avocado tools on the market and I've tried a lot of them but the avocado slicer and pitter that I keep using again and again is the OXO Good Grips 3-in-1 Avocado Slicer
. I guess I'm not alone because it's the #1 tool in the Fruit & Vegetable Pitters
category on Amazon.
I love how easy it is to clean and it is dishwasher safe.
For people who eat avocado as often as I do, this tool is a must have.