Benefits of Avocado for Hair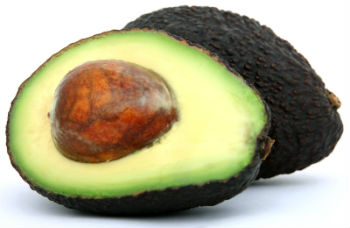 If you want to keep your hair healthy and shiny and prevent hair loss, try using avocado, both internally and externally.
Eating Avocado for Hair
Treating the problem from the inside out by eating healthy foods is important. The University of Maryland Medical Center found good nutrition habits which include healthy fats can help to prevent hair loss. Avocados contain B vitamins, beta-carotene, copper, vitamin E, vitamin C, and healthy fats, all of which are essential for healthy hair.
Eat avocados several times per week in order to improve the health of your hair.
Applying Avocado to the Hair
Applying an avocado mask to your hair a few times per month as a deep conditioner will help to keep it moisturized and shiny. See our Avocado Hair Mask Recipe for a great recipe.
There are also over-the-counter hair products that contain avocado. When buying hair products, be sure to buy ones that are as natural as possible. Harsh chemicals found in many hair products can be damaging to the hair and may contribute to dryness and hair loss.