Chocolate Cravings May Be All in Your Stomach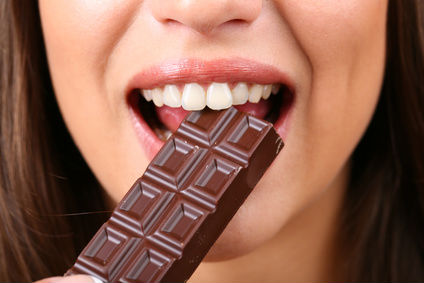 A new study has found that chocoholics have different bacteria in their stomachs than people who do not crave chocolate.
22 men were studied, 11 who were "chocolate indifferent" and 11 who were "chocolate desiring."
Researchers studied their blood and urine for byproducts and found that the plasma metabolic profiles of the two groups were different. For example, the chocolate indifferent men had higher LDL cholesterol levels while the chocolate desiring men had lower LDL cholesterol and higher albumin levels. Urine samples showed different intestinal flora in the two groups.
All of this suggests that the body can be "imprinted" by the diet one eats and can adapt its metabolism accordingly. The trick for researchers is to learn how this works so they can learn how to adjust people's diets in order to manipulate their metabolisms.
This particular kind of research is called "nutrimetabonomics," a technique that examines the ways in which one's diet affects one's metabolism and overall health.
Nestle SA funded the study and Sunil Kochhar, one of the co-authors of the study, works for the Nestle Research Center in Lausanne, Switzerland. He says, "At the end of the day, metabolism is the key."
The study was published today in the Journal of Proteome Research.