Dark Chocolate During Pregnancy May Prevent Preeclampsia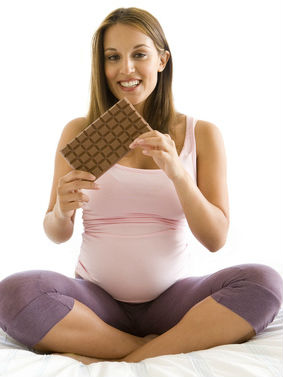 A new study has found that eating dark chocolate during pregnancy may prevent preeclampsia, a potentially life-threatening complication.
Women who ate five or more servings of chocolate each week in their third trimester of pregnancy were 40 percent less likely to develop preeclampsia than those who ate chocolate less than once a week.
Researchers believe this is due to the theobromine content in chocolate. Theobromine is a chemical in chocolate that dilates blood vessels, reduces blood pressure, and prevents hardening of the arteries.
"Our results raise the possibility that chocolate consumption by pregnant women may reduce the occurrence of preeclampsia," they write. "Because of the importance of preeclampsia as a major complication of pregnancy, replication of these results in other large prospective studies with a detailed assessment of chocolate consumption is warranted."