Don't Throw Away Those Brown, Overripe Bananas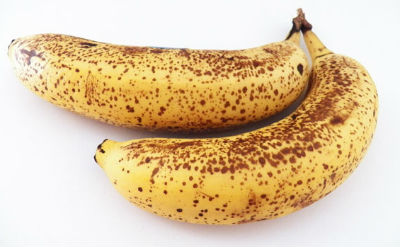 About to throw away that banana or pear because it's turning brown? Maybe you shouldn't. Research has shown that the antioxidants in fruit increase the longer the fruit is allowed to ripen.
It turns out that the brown is a sign that the antioxidant levels have risen. The brown spots occur when the chlorophyll in the fruit begins to break down and turn into powerful antioxidants called nonfluorescing chlorophyll catabolytes (NCCs) that are beneficial to the human body.
Perhaps we should take a cue from monkeys, who have no problem eating extremely ripe, bruised bananas.
Try using overripe bananas in smoothies or banana bread.