Fear of Bananas – Bananaphobia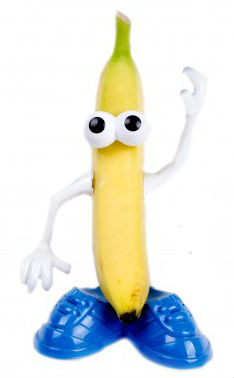 Even though bananas are the third most popular fruit in the world, there are some who are afraid of them.
Fear of bananas is called bananaphobia and it is more common than you might think. Just search Google for "fear of bananas" and you'll see what I mean.
People with bananaphobia are often repulsed by the sight of bananas, cannot stand the texture or smell of bananas, and cannot be in the same room with bananas.
Bananas literally drive them bananas.
If you are afraid of bananas, don't tell anyone because people will mercilessly tease you to the end of your days. People just can't help thinking that a fear of bananas is hilarious. One Kent State student, who says bananas "scare the hell" out of him, learned that the hard way.