Fig Leaves: A Natural Ulcer Remedy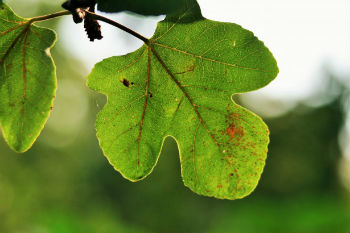 Fig leaves are a popular natural remedy for ulcers. Most people today eat only the fruit of the fig tree, but the ancients knew the power of the fig leaf and used them to treat many different ailments.
Fig leaves are completely edible and, in fact, new research has found them to be beneficial in the treatment of diabetes and the lowering of triglycerides.
Though there is no specific research on fig leaves and ulcers, it is a tried and tested folk remedy that is harmless to try.
How is it done? Most people recommend chewing and swallowing two whole fig leaves every morning on an empty stomach.
If you've tried this remedy, please post a comment about your experiences positive or negative so other readers can learn from it.