First Cold Pressed and Cold Pressed Extra Virgin Olive Oil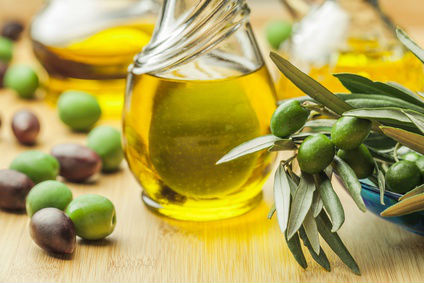 If you want to buy the best olive oil, look for organic extra virgin oil that is labeled "cold pressed" or, even better, "first cold pressed."
Cold pressed means that the oil was not heated over a certain temperature (usually 80 degrees Fahrenheit) during processing, thus retaining more nutrients and undergoing less degradation. First cold pressed, which is of even higher quality than cold pressed, means that the oil was made with the first pressing of the olives.
It's important to be careful when purchasing olive oil produced in the United States. The standards in the European Union are very strict on which oils can be labeled cold pressed or first cold pressed. The United States has no labeling regulations on olive oil, which means that any oil produced in the U.S. can be labeled "cold pressed" even if it's not, just like any oil can be labeled "extra virgin" even if it's not.
The only olive oil produced in the U.S. that I recommend is Bariani. It is made in California's central valley, is first cold pressed, raw, unfiltered, stone crushed, and organic. The Bariani family is committed to producing the highest quality olive oil. It is produced in limited quantities and usually found in health food stores.
They're not paying me to say how great their oil is. I usually try not to recommend specific brands but I feel like Bariani deserves a shout out because they're such a great company.
Otherwise, I recommend purchasing olive oil imported from the European Union if you want to ensure that the oil inside the bottle lives up to its label.