Ginger and Blood Pressure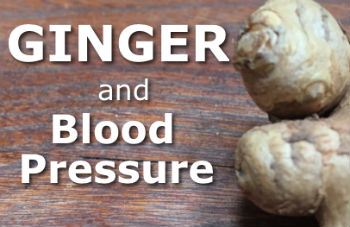 Recently, it has been found that ginger may be beneficial in lowering blood pressure levels. High blood pressure can lead to heart disease, stroke, and even kidney failure. Here's what you need to know about ginger and blood pressure.
Blocking Calcium Channels
When ginger is consumed, it has been found that the compounds can block calcium channels, which in turn can reduce blood pressure. The Aga Khan University Medical College did a study that discovered that ginger blocks voltage-dependent channels of calcium to reduce the blood pressure.
Blood Thinning
Certain studies have looked at the effects of ginger and blood thinning and when the blood thins it can help to lower blood pressure. These studies have focused on animals and additional research needs to be completed for humans.
Ginger and Blood Pressure Medication
The voltage blocking effects have been compared with the effects that are gained by taking blood pressure medication. If you are already taking medication for high blood pressure, you should work closely with your doctor if you plan to add ginger supplements to your diet.
Because of the potential blood thinning effects, it is also a good idea to not use ginger supplements if you are going in for surgery. Most doctors suggest that you stop taking the supplement 14 days before surgery is scheduled.
If you want to ginger to lower your blood pressure, our favorite ginger supplement is New Chapter Gingerforce
. It is an organic, full-spectrum ginger extract that contains compounds not found in other ginger supplements.