Ginger as an Anti-Inflammatory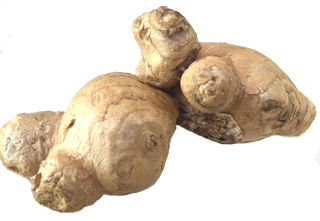 Several studies have found that using ginger as an anti-inflammatory may work wonders for arthritis and inflammation.
Gingerols and Arthritis
One common disease associated with inflammation is arthritis and two separate clinical studies have found that gingerols can decrease pain levels and improve joint mobility in arthritis patients. These studies found that all of the patients that were experiencing muscular pain or discomfort experienced relief from swelling and pain when they used ginger supplements.
Decrease in Knee Inflammation
A study recently published in "Osteoarthritis Cartilage" compared ginger supplements with a placebo. The findings showed that patients with arthritis of the knee experienced a decrease in pain and better motion compared with the placebo.
Free Radical Protection
"Life Sciences" published a study in November 2003 that suggested that the anti-inflammatory benefits of ginger were because of its free radical activity. When ginger was consumed, active phenolic constituents known as 6-gingerol decreased a reactive free radical called peroxynitrite.
Pro-Inflammatory Compounds Suppressed
In 2005, another study was published in the "Journal of Alternative and Complementary Medicine" which showed that ginger supplements may decrease certain pro-inflammatory compounds that are present in the body.