Ginger for Morning Sickness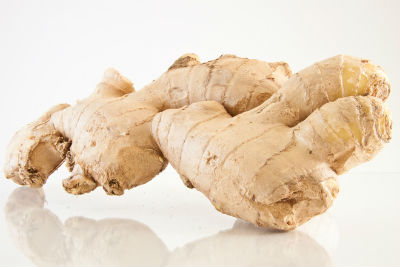 For many years, ginger has been used as a natural remedy for morning sickness during pregnancy. Recently, several studies have explored the efficacy of ginger in the treatment of morning sickness.
Compared with Medication
Another study looked at the effects of ginger for morning sickness compared with medication, and they found that ginger was more effective than the medication dimenhydrinate (Dramamine is one brand of dimenhydrinate on the market).
Thai Women Study
A clinic researched the effectiveness of ginger for morning sickness with 70 Thai women who were in their first trimester of pregnancy and experiencing nausea and vomiting. During this study, they found that consistent intake of ginger during the first trimester of pregnancy was an effective treatment to reduce nausea.
First Trimester and Ginger
The Cochrane Database of Systematic Reviews recently published a study that explored the uses of ginger and morning sickness in the first trimester of pregnancy. They found that the effectiveness of ginger was "limited and not consistent."
Conclusion
Even though most of the studies show that ginger is an effective treatment for nausea and vomiting related to morning sickness, there were a few research studies that found ginger to be an ineffective treatment. Because of these conflicting results, the efficacy of this treatment for morning sickness is still undecided.
The good news is that ginger is a safe substance to use during pregnancy, so you don't need to worry if you want to try ginger for your morning sickness.