How Many Calories in a Hard Boiled Egg?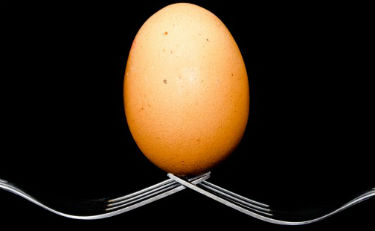 How many calories in a hard boiled egg? Eggs have different calorie counts depending on how they're cooked. Hard-boiled eggs are one of the healthiest and low fat ways to eat eggs. Eat them plain or add them to salads for a nutritious boost of protein.
An average sized hard boiled egg has about 70 calories and 5 grams of fat. Only two of the grams of fat are saturated.
Hard boiled eggs are so versatile. Eat them plain, make deviled eggs, make egg salad, or chop them up and add them to a salad.