How Many Carbs in Wine? | Carb Counts for Popular Types of Wine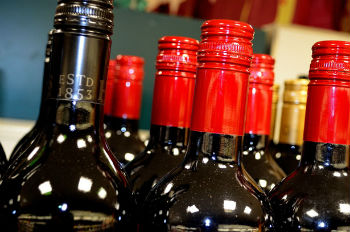 The carb count for wine varies depending on the type of wine. There is no black and white difference between red and white. Some whites are high in carbs and some reds are – it all depends on the grape.
Here are some carb counts for popular types of wine (per five ounce glass):
Reds
Burgundy: 5.46
Zinfandel: 4.20
Petite Sirah: 3.94
Sangiovese: 3.85
Cabernet Sauvignon: 3.82
Merlot: 3.69
Pinot Noir: 3.4
Whites
Riesling: 5.54
Chenin Blanc: 4.9
Semillon: 4.59
Pinot Grigio: 3.03
Sauvignon Blanc: 3.01
Pinot Blanc: 2.85
The above numbers are from the USDA National Nutrient Database.
.