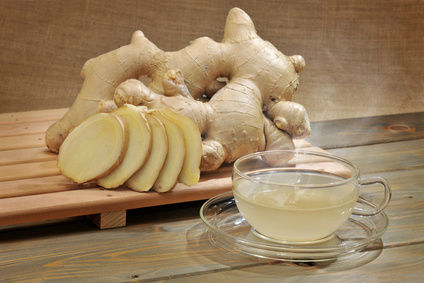 Given the amazing health benefits of ginger, I thought I'd post an easy ginger tea recipe that you can make at home. Of course, you can buy ginger tea in stores, but homemade is always better. Here's how to make ginger tea.
Ingredients
2 T. grated ginger root
2 c. water
Directions
Boil the water in a small saucepan and stir in the ginger root.
Drink straight or add lemon and/or your favorite sweetener to taste. Ginger tea with honey is a soothing drink when you have a cold or the flu.