How to Make Homemade Peanut Butter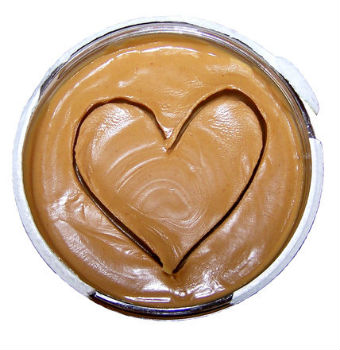 There are so many brands of peanut butter on the market and many of them contain extra, unhealthy ingredients. If you're concerned about health you can either buy natural peanut butter or you can make it yourself. It's easy! All you need is some peanuts and a food processor.
Ingredients
2 cups roasted, unsalted or unsalted, peanuts
1/2 teaspoon salt (if using unsalted peanuts)
Directions
Place peanuts in food processor and blend until it takes on a peanut butter consistency. To make chunky peanut butter, add whole or partially chopped peanuts to the final mix. You don't need to add oil because the peanuts themselves have oil. After processing for 30 seconds or so, you will have a powder. The important thing is to keep processing the peanuts until they have the right, creamy consistency.
Your peanut butter will last about two weeks in an airtight container in the refrigerator.