How to Pronounce Bruschetta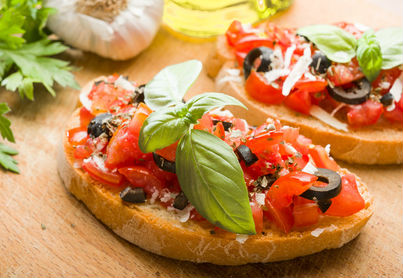 Every time I order bruschetta in a restaurant and pronounce it properly (brusˈket.ta) the server invariably says, "Oh, you mean the brushetta?" Then they look at me as if to say, "You poor, uncultured little thing." It happened again last night.
I wouldn't care how they pronounced it if they didn't correct me in that annoying way. Isn't it maddening when you pronounce something properly and someone corrects you?
Attention all restaurant servers in America and anyone else who wants to know:
"ch" in Italian is always pronounced with a hard "k" sound. (Think chianti, pinocchio, and zucchini). Being part Italian and having lived there I can guarantee you that it is not pronounced with a "sh" sound.
If you choose to pronounce it wrong that's your choice, but please don't correct paying customers who know the proper way to pronounce it! Don't take my word for it. Here's what Wikipedia has to say:
It is worth noting that in Italian, bruschetta is pronounced [brusˈket.ta], though in English-speaking countries it is commonly mispronounced. The noun "bruschetta" is from the verb in the Roman dialect "bruscare," meaning "to roast over coals."
So there you have it. You snotty restaurant servers can "chiss" my ass!