Jamaican Black Castor Oil for Hair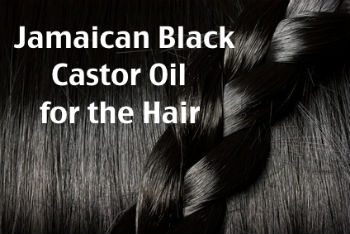 Jamaican black castor oil is a pure, unrefined form of castor oil that has been made in Jamaica for hundreds of years and is believed by many to be an effective natural treatment for hair. Some shampoo and conditioner products contain Jamaican black castor oil for its purported hair benefits. Here's what you need to know about using Jamaican black castor oil for hair growth and conditioning.
Hair Growth
Research studies are conflicting about whether or not it can actually help with hair growth, but there are many people who have experienced positive effects, reporting that it helps the hair to grow faster, stronger, and thicker.
Hair Condition
Jamaican black castor oil is also reported to improve the condition of the hair, improving shine and preventing breakage.
Eyebrow Thickening
Any type of hair may be improved with the use of Jamaican black castor oil, including eyebrows.
Eyelashes
People have reported success in thickening eyelashes with black castor oil. If you are looking for a natural way to improve the condition, length, and thickness of your eyelashes, then you may want to try Jamaican black castor oil and see if it works for you.