List of Cruciferous Vegetables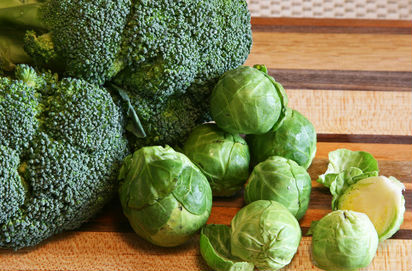 Cruciferous vegetables are part of the Brassicaceae (or Cruciferae) family. Vegetables in this family have a wide range of health benefits and seemingly endless culinary uses.
They get the "cruciferous" name from the Late Latin "crucifer" meaning "cross bearing" because of the fact that the flowers in this family of plants have four symmetrical petals that form a cross shape.
Here's a list of cruciferous vegetables:
Arugula
Bok Choy
Broccoflower
Broccoli
Broccoli Rabe (Rapini)
Brussels Sprouts
Cabbage
Canola
Cauliflower
Chinese Broccoli
Chinese Cabbage
Collard Greens
Daikon Radish
Garden Cress
Horeseradish
Kale
Kohlrabi
Komatsuna
Land Cress
Mizuna
Mustard
Radish
Rutabaga
Shepherd's purse
Tatsoi
Turnips
Wasabi
Watercress