Manuka Honey For Acid Reflux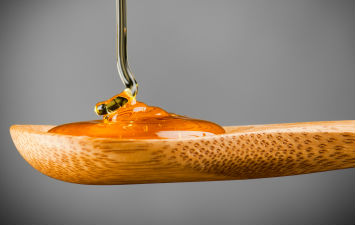 Acid reflux is caused when food or liquid leaks back into the esophagus from the stomach, causing heartburn and other irritating symptoms. Frequent bouts of acid reflux may result in gastroesophageal reflux disease or GERD. Acid reflux is caused by a malfunction of the muscles that join the esophagus and stomach. Manuka honey may not be a cure for the condition, but it does appear to be an effective, natural way to curb the symptoms of acid reflux and GERD when taken regularly before and after meals.
If you're interested in taking manuka honey for acid reflux, consider the following:
Antibacterial Effect
Manuka honey has proven to kill over 80 strains of bacteria, including h. pylori, the bacteria most commonly associated with the overproduction of stomach acid.
Anti-Inflammatory Effects
The ability of manuka honey to reduce inflammation may lower the risk of developing ulcers as a result of chronic GERD. Stomach acids cause inflammation of the mucous lining, which can increase the regularity of acid reflux. Manuka honey may prevent damage to stomach lining tissue and lower this risk.
Pain Reliever
Manuka honey coats the esophagus and intestinal tract to soothe and prevent damage related to acid reflux. It reduces inflammation, promoting faster, less painful healing in the process.
No Side Effects
Manuka honey has no side effects for most people. This makes it a great alternative to many synthetic drugs used to treat heartburn and GERD.
Use
As little as one teaspoon of manuka honey at a time, two or three times per day, may help reduce the painful symptoms of acid reflux. Some suggest taking a teaspoon after meals or whenever you feel the symptoms coming on. Still others recommend a teaspoon before meals and a teaspoon after, purportedly to properly coat the esophagus and prevent stomach acid back up. Manuka honey can be added to teas and juice as well. For best results, be sure to use medical grade manuka honey, with a UMF of at least 10 (MGO of at least 100).


Warnings
While there may be no side effects for most people, consult a doctor before using manuka honey in combination with synthetic drugs or taking it to treat serious cases of GERD.
If you want to try manuka honey for acid reflux, check out 6 Best Manuka Honey According to Reviews before you buy.