Pomegranate Juice and Blood Pressure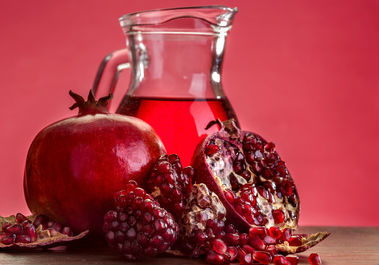 Pomegranate juice has shown promise in early studies for its blood pressure lowering effects. Here's what you need to know about pomegranate juice and blood pressure.
According to the Mayo Clinic, more research needs to be done to determine how well pomegranate juice works in lowering blood pressure but the evidence so far looks promising.
It is believed that the high level of antioxidants in pomegranate juice is responsible for its heart-protective and cholesterol-lowering effects.
The Mayo Clinic says, "Pomegranate juice is generally safe to drink. Most studies have used a daily intake of 1.5 ounces of pomegranate juice with no significant side effects."
Adding pomegranate juice to your daily routine may be a safe and delicious way to reduce your blood pressure.