Side Effects of Castor Oil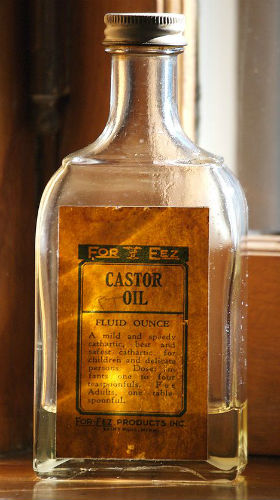 Castor oil can be used topically to treat hair and skin conditions or internally as a colon cleanser and laxative. Most people do not experience any side effects from castor oil when using it topically, although it is common to experience side effects from internal use.
Side effects of castor oil may include:
Stomach pain
Diarrhea
Weakness
Incontinence
Nausea
Abdominal cramping
Dizziness
Irregular heartbeat
Mood changes
In rare cases, a person may experience a rash as a result of an allergic reaction to castor oil. If this or any of the above side effects occur, discontinue use immediately. Also, keep in mind that it usually takes 5 hours before castor oil begins to take effect in the intestines, so start out with a small dose and wait for a few hours before taking any more. Follow the instructions on the bottle in order to avoid serious complications.
Because of the potential side effects of castor oil, it is a good idea to consult with your doctor before using it internally as a home remedy. It is especially important to talk with a medical professional before using it for children or if you are pregnant or taking any medications.