Side Effects of Passionflower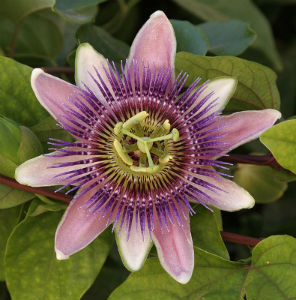 Passionflower has many health benefits. Even though it is generally thought that it is safe when taken in normal amounts over the short term, there may be side effects when taken in large amounts.
These side effects may include drowsiness, dizziness, nausea, and irregular heart rhythms. These symptoms are rare and most people will not experience them.
Pregnant women should not take passionflower because it may cause the uterine contractions. Women who are breastfeeding should also avoid passionflower.
Contraindications
Passionflower should not be taken in combination with anticoagulants or benzodiazepines. If you are taking these medications or any others, talk with your doctor before you begin taking the supplement.
It may increase the effects of anesthesia, so experts recommend that passionflower supplements be stopped two weeks or more before any surgical procedure.
Be sure to keep the dosage and frequency within the limitations that are listed on the bottle of supplements.