Some Ice Cubes Have More Bacteria than Toilet Water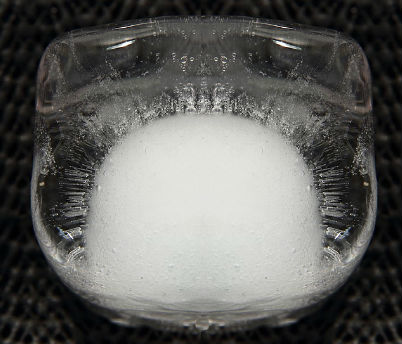 An analysis of ice cubes in 49 Chicago area restaurants has found that, in many cases, toilet water has less bacteria than ice cubes served to customers. The toilet water was cleaner than ice from 21 of the 49 restaurants.
One in five samples contained high levels of bacteria. 11 of the restaurants had high levels of total coliform bacteria. Applebee's, Chipotle Mexican Grill, Starbucks, Outback Steakhouse, Burger King, and Asiago Express were among the Chicago establishments that contained high levels of bacteria.
Experts say the findings aren't cause for alarm:
"It's not like you'll see people dropping over dead or huge numbers getting sick because it's going to take just the right bacteria and the right person to make them ill," said Penn State University's Brian Swistock, co-author of the university's publication "Water Tests: What Do the Numbers Mean?"
However, they do say that the bacteria found in ice could explain a lot of mystery stomach ailments people get after eating out.