Spicy Grilled Shrimp Marinade Recipe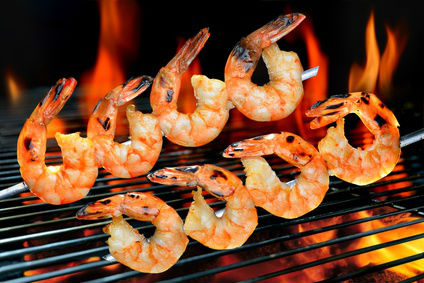 This is an easy spicy grilled shrimp marinade recipe that's is easy to make and makes grilled shrimp taste divine.
Ingredients
1/4 c. olive oil
1 t. lime juice
1 tsp. garlic powder
2 tsp. fresh or dried parsley
2 tsp. fresh or dried basil
1 T. hot sauce of your choice
1 t. crushed red chili peppers
Directions
Mix all ingredients in a bowl. Add peeled, deveined shrimp and make sure they're completely covered by the mixture.
Marinate for 30 minutes before putting on the grill.