Tiger Blood Smoothie for a Winning Day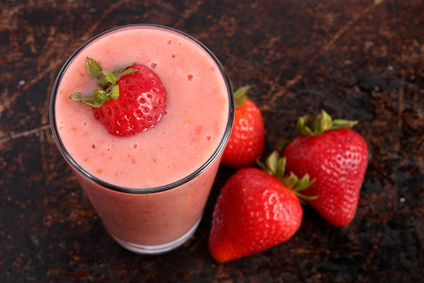 One of the most popular snow cone flavors is Tiger Blood, which consists of watermelon, strawberry, and coconut.
This combination just happens to be great in smoothies as well. It's a great way to start the morning and it will definitely give you "tiger blood" and energy for a "winning" day!
Disclaimer: We cannot guarantee that you will have Charlie Sheen levels of tiger blood in your veins after drinking this smoothie.
Ingredients
1 c. frozen watermelon
1 c. frozen strawberries
1 frozen banana
1/2 c. coconut water
1/2 c. vanilla yogurt or soy yogurt
1 cup organic milk or soy milk
Directions
Place all ingredients in a blender and blend until smooth. Pour into glasses and drink. Enjoy!