Turmeric for Rheumatoid Arthritis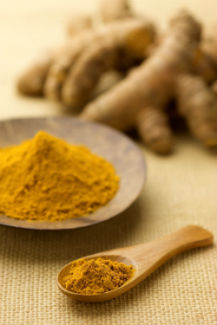 Here's what we know about turmeric for rheumatoid arthritis.
Turmeric is a natural anti-inflammatory and has been used for centuries in Ayurvedic medicine as a remedy for rheumatoid arthritis.
Validating this long held tradition, a 2006 study at the UA College of Medicine found that turmeric does indeed work as an anti-arthritic.
The extract used in the study, which was similar to commonly available turmeric supplements, completely inhibited the onset of rheumatoid arthritis in the animal subjects.
The study was significant in that it was the first one to specifically study the anti-arthritic effects of curcumin-containing extracts in living organisms.
More studies are underway on the effects of turmeric on rheumatoid arthritis.
If you have RA and are interested in trying this home remedy but aren't sure which turmeric to buy, check out our 7 Best Turmeric Supplements article and our 6 Best Turmeric Powder Brands to help you decide which is right for you.