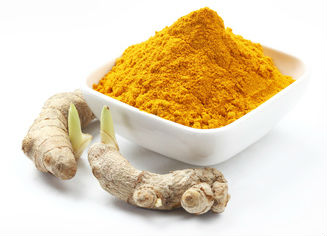 There's no substitute for the many health benefits of turmeric, but if you're in a pinch for a recipe and don't have turmeric on hand, here's what you can do for a turmeric substitute.
It might be tempting to use curry as a substitute for turmeric but that's not generally a good idea since curry contains several different spices and will add a much stronger and different flavor to the recipe than turmeric alone.
Many people use saffron in place of turmeric. It has a similar vibrant color and the flavor is similar, though not the same, to turmeric.
Mustard powder can be substituted for ground turmeric in recipes in a one to one ratio. You can also add a pinch of saffron for a more turmeric-like color.
If you're just looking to match the color of turmeric, you can use marigold, a mild-flavored spice. You need about 3-4 times as much marigold than you do turmeric when substituting in a recipe.