Vitamin C and Cholesterol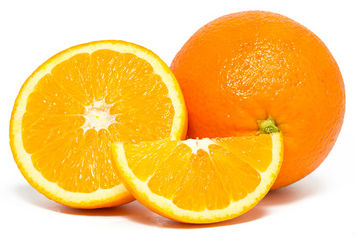 Research has found that vitamin C has a positive effect on cholesterol levels. Here's what you need to know about vitamin c and cholesterol.
Increase HDL Cholesterol
HDL cholesterol is also known as "good" cholesterol and it is important to maintain higher levels for optimal health. Researchers at the USDA and National Institute on Aging looked at the effects of vitamin C on HDL levels, and they found that people with a higher intake of vitamin C also had higher levels of good cholesterol in their body.
Lowers Bad Cholesterol
Emil Ginter, Ph.D. researched the effects of vitamin C on health and he found that an intake of at least 500-1,000 mg of vitamin C per day resulted in lower levels of bad cholesterol in the blood.
Antioxidants and Heart Health
Consuming higher levels of antioxidants may help to prevent and treat heart disease and lower cholesterol levels. It has been discovered that antioxidants such as vitamin C may be beneficial for heart health because they lower HDL ("bad") cholesterol and protect the body from oxidative stress.
Statins and Vitamin C
Because lower levels of vitamin C have been correlated with higher levels of cholesterol, vitamin C supplements should be used to prevent cholesterol levels from worsening. Some researchers have suggested that vitamin C supplementation is needed even if a person is on cholesterol-lowering statins. It is possible that statins actually lower levels of important nutrients within the body and that vitamin C levels may be affected.
Many studies have found that vitamin C may be an effective treatment for lowering cholesterol levels, but additional research needs to be done before any conclusions are made. Taking vitamin C may help to increase HDL ("good") cholesterol levels and decrease LDL ("bad") cholesterol levels, but it is always a good idea to talk with your doctor before adding any new supplements to your daily treatment plan.
Before buying a vitamin C supplement, see our 5 Best Vitamin C Supplements to find out what the highest quality brands are.