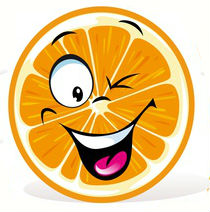 Recent studies have found a link between low levels of vitamin C and depression. Here's what you need to know.
Serotonin Levels
A brain chemical called serotonin is a neurotransmitter that is responsible for managing mood. It has been found that vitamin C affects the production of serotonin in the brain. If a person is suffering from depression, raising the serotonin levels can boost the mood and one of the most natural methods of serotonin boosting is with vitamin C.
Vitamin C Deficiency
Interestingly enough, one of the symptoms of a vitamin C deficiency is depressive mood disorder. So, in some cases people might be feeling depressed as a result of a vitamin C deficiency.
Vitamin C Dosage
Dosage amounts vary depending on the medical professional that you ask. But, most resources suggest a dose of 1 to 3 grams of vitamin C per day. This can be obtained by eating foods that are high in vitamin C or from supplements.
Smoking and Depression
Smoking depletes the body of vitamin C, so smokers should take twice the amount of vitamin C in order to get their blood levels high enough to prevent depression caused by vitamin C deficiency.
Vitamin C Toxicity
It is possible to get too much vitamin C. With vitamin C, as well as any other kind of supplement, you should consult with your doctor before determining the right dosage and frequency. See our Side Effects of Vitamin C article for more info about this.
Before you buy a vitamin C supplement, check out 5 Best Vitamin C Supplements to find out what the best brands are.