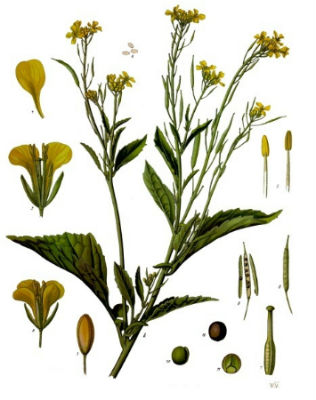 What are mustard greens? Mustard greens are the leaves of the mustard plant. They are a member of the highly nutritious brassica family and are considered to be a cruciferous vegetable.
They range in color from dark shades of red and purple to a brilliant emerald green.
In cuisine, mustard greens are known for the pungent, peppery flavor they lend to many dishes. (It is the seeds of the mustard plant that are used to make mustard condiments.)
Mustard greens originated in the Himalayas and have been cultivated for over 5,000 years. They have been a staple of southern cuisine in the United States since the time of slavery and along with collard greens are one of the core vegetables of traditional African American "soul food."
The nutritional value of mustard greens ranges across a broad spectrum of human health including cardiovascular health, cancer and disease prevention, anti-inflammatory support, and more.
To find out more, check out 9 Health Benefits of Mustard Greens.